A Message from Our Section Leaders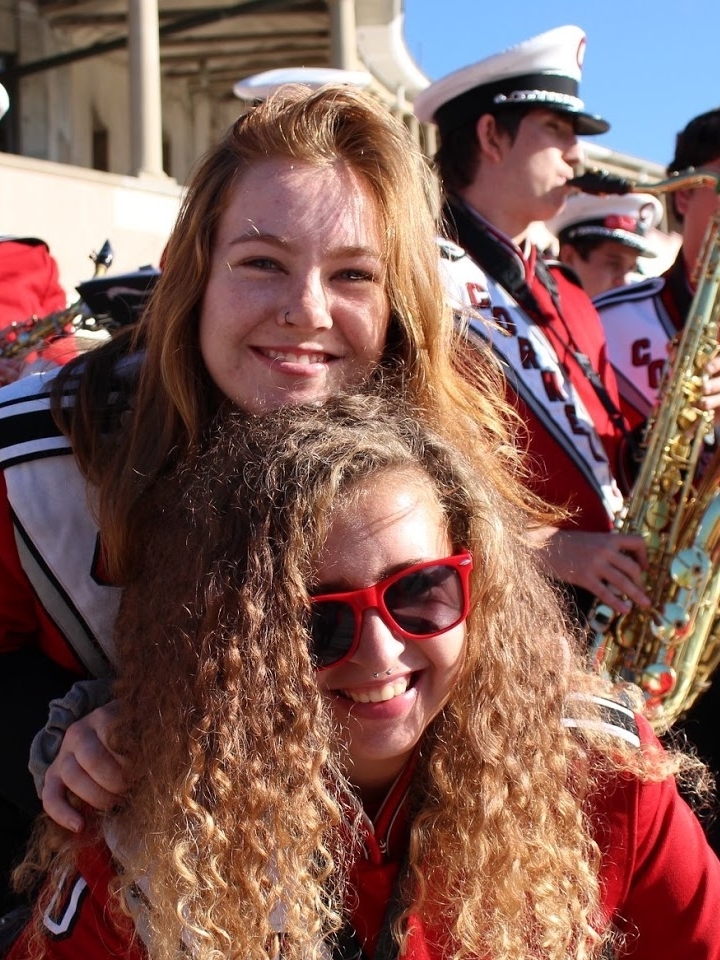 Hey what's up you guys! It's ya bois Sabrina and Grace here, and we're your 2020 saxophone section leaders! We've got an awesome section and the Big Red Marching Band is so much fun so we'd love to have you join us. Playing and/or marching experience is not necessary -everyone is welcome- just reach out to us at any time if you want to join!
Interested?
Whether you're an incoming freshman or a grad student, send us an email! (gap76@cornell.edu, sbg97@cornell.edu)
Check out the schedule to find out about rehearsals and performance times.
Come to any of our practices, games, or events if you're interested - we're located at the Fischell Band Center (right behind the football stadium)
Also, check this FAQ to see some of the most common questions we get about joining!
We can't wait to meet you and welcome you to the BEST section in the only REAL marching band in the Ivy League - Go Red!
If you have experienced any technical problems, please contact the webmaster by clicking
here
or by emailing sax.webmaster@gmail.com.